2020 Wine Festival Event Package (Sat, 3/7, 4/4, & 5/16)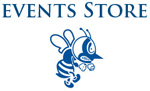 SAVE $25 ~ REGISTER FOR ALL 3 WINE FESTIVAL EVENTS NOW!

This package includes admittance to all three 2020 Wine Festival events for just $150:

~Wine at the Warehouse~
Saturday, March 7, 2020
4 - 6 p.m.
Dimitri Wine & Spirits
1735 W 3rd St, Davenport

~Preview Dinner~
Saturday, April 4, 2020
6 p.m. Wine Reception
7 p.m. Dinner
Rogalski Center Ballroom
St. Ambrose University

~Wine Festival Wine Tasting~
Saturday, May 16, 2020
3 - 6 p.m.
St. Ambrose University Campus

No paper tickets will be issued for the first two events, but your name will be added to our guest list. Tickets for the Wine Tasting will be mailed to you in April.

For more information visit: http://www.sau.edu/Alumni/Special_Events/Wine_Festival.html

Hope to see you there!