2020 Wine Festival Preview Dinner (Saturday, April 4)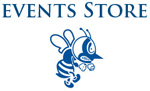 Wine Festival Preview Dinner

*In an effort to mitigate the spread of COVID-19, the Preview Dinner is postponed until further notice. Please see the SAU COVID-19 webpage for more information.*

Enjoy our featured wine and vintner story. Treat yourself to a three course meal with perfectly paired wines.

6 p.m. Wine Reception
7 p.m. Dinner
St. Ambrose University Rogalski Center Ballroom

$140 per person, includes your $50 ticket to the Wine Festival Wine Tasting on May 16, 2020

$1300 Table Sponsorship, includes eight tickets to the Preview Dinner, eight tickets to the Wine Festival, your name listed in the Preview Dinner program, and your name listed on the Wine Festival website.

Paper tickets are not issued for this event. Your name will be placed on our guest list. Tickets for the Wine Tasting will be mailed in April.

For more information visit: http://www.sau.edu/Alumni/Special_Events/Wine_Festival.html

Hope to see you there!