Class of 1967 Weekend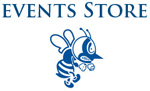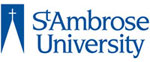 Celebrate your 50 year reunion!

Start the weekend on Friday by reconnecting and reminiscing with your classmates. Please come and join us for drinks and appetizers.

Friday, September 29, 2017
6-8 p.m.
Rogalski Center
St. Ambrose University
Hosted by Tom Higgins, Tom Miller, & Mark Ohlendorf

Continue to celebrate with a social and 3 course dinner paired with wine on Saturday. All graduates celebrating their 50+ year reunions are welcome to attend. Special attention will be paid to the Class of 1967 as you celebrate their 50th reunion! Price includes social and dinner.

Saturday, September 30, 2017
5:30 p.m. Social
6:20 p.m. 1967 Reunion Class Photo
6:30 p.m. Dinner
Rogalski Center
St. Ambrose University

$30 per person through September 8
$40 per person beginning September 9

Registration fee is non-refundable

You will not receive a paper ticket for this event. Registered guests will be on a list at the check-in table.

Check out sau.edu/alumni for a list of all attendees. If you wish to have your name excluded from this list, please contact alumni@sau.edu.

NOTE: Total price for selected items will show up on the next page.