2020 Wine at the Warehouse (Saturday, March 7)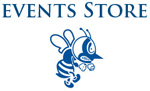 Visit Dimitri's warehouse and enjoy a casual afternoon of wine and food. Sample the wines Dimitri and his staff are eager to pour while experiencing some of the finest hors d'oeuvres from several area restaurants.

Saturday, March 7, 2020
4 - 6 p.m.
Dimitri Wine & Spirits
1735 W. 3rd St., Davenport

$35 per person online before March 6, 2020 at 1:00 p.m.
$45 per person at the door

There are no paper tickets for this event. Your name will be added to our guest list.

For more information visit: http://www.sau.edu/Alumni/Special_Events/Wine_Festival.html

Hope to see you there!